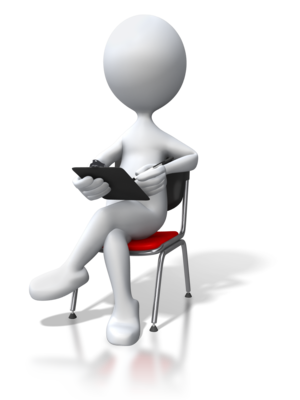 Here's a quick question for you: what's easiest to write – a 'woman in jeopardy' story or a police procedural?  
If you are (or have been) a police officer, then 'police procedural' might be the answer for you. If you know nothing about police procedure, it would probably be the 'woman in jeopardy' story.  
Let's extend this to other genres. Is it easier to write historical fiction or a contemporary novel? Science fiction, or a techno-thriller?
There's no right or wrong answer to these questions, of course. What is 'easier' depends on two things: (a) your level of expertise in the subject and (b) your willingness to do the necessary research. Obviously, if you're a scientist with a strong background in the solar system, black holes, quantum physics and the space-time continuum, you're probably going to find science fiction both easier and more interesting than someone who regularly scored an 'F' for science.  
An Example of Why It Pays to Think About The Amount of Research 
Most novels have an 'Acknowledgements' section in which the author thanks various people who helped bring the book to fruition. This section often gives you an insight into how much research the author has had to do in the course of developing the plot.  
I browsed through a handful of books plucked at random from my shelves, and chose Brad Meltzer's THE MILLIONAIRE to show what I mean. I won't quote the entire 'Acknowledgements' section (which runs for three and a half pages) but I will quote enough to show you how you can get caught up in far more research than you ever expected.  
Meltzer says: "When I started this novel, it was the first time I had to step into a world that I knew absolutely nothing about. For that reason, I owe enormous thank-yous to the following people…"  
He goes on to thank various people for the following:  
– teaching him investigative details, including dragging him through back alleys

guiding him through the organization known as the Secret Service

directing him through high-tech gadgetry

making sure he had every banking detail he needed

taking him backstage at Disney's Magic Kingdom

teaching him how to track people down

teaching him about financial crime and law enforcement

guiding him through the intricacies of money laundering

telling him about high-tech surveillance teams, and

sharing expertise in the banking industry
 Remember, Meltzer knew nothing about any of this before he started!  
Countless authors can tell similar stories. What you have to decide, before you start to plot, is whether you have the time, patience and contacts to chase up all the information you need to make your story sound authentic. If you don't – opt for a simpler plot, and delve more deeply into characters and character development. Otherwise, you're likely to get halfway through your book and become hopelessly bogged down. You'll have wasted time, and your self-confidence will have taken a dive. 
I'm not saying that you should not attempt a complex plot, or one that requires a lot of research. My advice to you is simply this: Consider whether you really want to do everything necessary to make such a plot work. If you don't want to – or just don't have the time – then toss it out and start again. It's better to realize this at the beginning, than months into a project.