You'll find information here on all kinds of software that writers use – dictation apps and programs, outlining, plotting, organizers, ebook generators and word processors.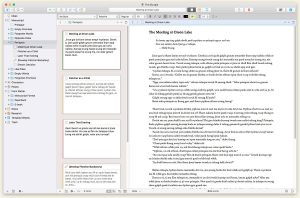 I've used Scrivener for years, for all sorts of things. Not only do I use it for organizing my work in progress (different folders for research and the story) but I start up new projects to store for my emails to readers, social media posts and details of how to achieve tasks for creating my websites. 
Yes, you can download a trial. Available for Windows and Mac.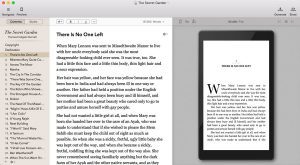 This is a beautiful, easy-to-use program that makes e-book generation a breeze. I've used it for years and it just keeps getting better. (You can use it to generate your print books too.) 
It is available to use as a trial (you can try it for as long as you like, but need to buy a licence if you want to generate a file to upload) but Mac only. (I know writers who have bought themselves a second-hand or entry level Mac just so they can use Vellum. It's that good.)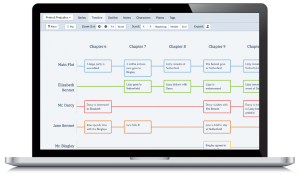 (And no, the missing 'e' is not a typo!)
What a boon this is when you're planning your work! One book or a series: it makes the job so much easier.
Create and arrange your scenes, plots, and character arcs in the order that makes the most sense to you. There are filters for characters, places and tags and you can color-coordinate your storylines to see them easily.
Free 30 Day Trial, Mac and Windows. You can download the software to use it offline. There are apps for tablets and phones.