Wow, this is a huge subject! How do you decide on an effective cover? Where can you get one made? What graphics programs or services are available to help you with creating ads and content for social media? Here are some ideas… 
COVER DESIGN FOR AUTHORS
(A Mark Dawson course designed by Stuart Bache)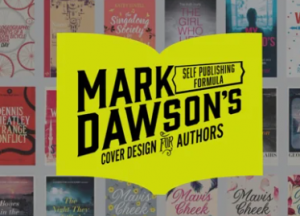 This course shows you how to identify the elements of a book cover that attracts readers (with examples from several different genres) and then walks you through the steps of creating a cover in Photoshop. 
It does help if you have a smattering of understanding of Photoshop, but the creator of the course (Stuart Bache, who has designed covers for many well-known authors) shows you exactly how he lays out his workspace and how you perform each step needed to create a cover.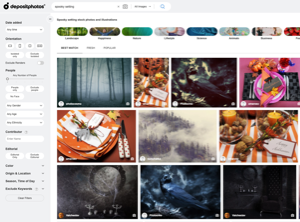 The Deposit Photos library has 187 million files, so there's a good chance of finding what you are after. There are thematic collections and you can save your faves.
The cost of images is reasonable, but once or twice a year (keep an eye out on Black Friday and Cyber Monday!), Deposit Photos has a deal where you can buy 100 photos for around 50c or less each. (You buy the pack.)
The credits never expire, so it's a good deal.