For writers who want to spin stories that hook readers from the very first page!
How do you create a plot that leaves readers wanting more? 
Look no further! Here are all the tips and strategies you'll ever need…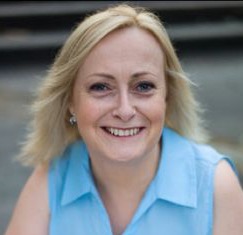 Kathryn Fox Says:
"After Marg reviewed the first 10 chapters of Malicious Intent, I sent them to a major publisher and was offered a 2-book deal"
Malicious Intent became a bestseller in Australia and has sold to the USA, UK and Canada. All the positive reviews about the strength of the plot and characters reflect on Marg's teaching. Her constructive comments were also mirrored by my editor at Pan Macmillan, which showed how on the ball Marg is about the publishing industry. Without doubt, Marg McAlister is the best writing teacher and mentor any writer could hope for. I'd recommend her courses to anyone wanting to improve their writing." [Kathryn Fox, best-selling author of 7 medical thrillers including Malicious Intent and Without Consent. Co-author with James Patterson in Private Sydney  www.KathrynFox.com]
If you're struggling to come up with a feasible, well-constructed plot and wondering if there's some secret to plotting that's eluding you… I'm really, really glad you've found this page.
I know where you're coming from. How many times over the years have I felt despair at the need to 'come up with a decent plot'? The answer: too many to count! Sometimes I've wrestled with it for months. Sometimes (with a deadline looming) I've had to snatch a plot from thin air with only hours to spare!
The good thing is, all this experience has given me a fine appreciation for what does and doesn't work with plotting. And – here's something that might make you smile with relief – I know that you CAN come up with a plot in just a few hours if you really have to!
How Do I Know?
Let me share an experience with you. On this occasion, I had agreed to write a short children's book, and I was getting very close to the deadline. I'd been busy with lots of other writing, as well as marking student assignments, and I knew that I had to come up with something before the weekend was out. (I wouldn't have let things go down this close to the wire if I'd been writing a longer book for adults… but I'd written a number of books for children, and knew I could work fast!)
Anyway, by Sunday afternoon… I still had nothing. To make things worse, I was expected at a function at four o'clock on Sunday afternoon at the local Surf Club. Reluctantly, I went along – but vowed to myself that I'd take a walk along the beach and not go back to the gathering until I knew what I was going to write about!
Hacking an idea out of my brain was akin to chipping away at a hunk of marble with a paperclip. I ended up sitting on a rock staring out to sea, saying to myself: "Quick, quick. What do kids always like to read about?" Magic, I decided. All right then, I was going to write about magic. What sort of magic? A witch? Some thing that was magic? What?
At this stage I suddenly remembered a present I'd been given a couple of years previously. It was a cap – a corduroy cap, which used to belong to a very highly regarded writer and teacher of writing. When he died unexpectedly, his wife gave me the cap and said, "Here. When you're having trouble writing, put on Gary's thinking cap!"
I watched the waves breaking on the shore and thought: Pity the hat's at home in the cupboard and not here! Then, bingo – I had it. Just like that. I would write about a magic hat.
A magic hat. Who owns the hat? I asked myself. Where did it come from? Suddenly, the ideas started to flood in. I decided that the main character, Jake, would have to have the hat for school… why? Because they were going to have… um… a 'hat' day, for some reason. (Not an Easter Bonnet parade, I decided. Something different.) Perhaps the main character could have trouble coming up with a hat because his mother was visiting her sick sister, and Dad was looking after the kids, and he didn't have time to make amazing hats… and so it went on.
In the end, the desperate hero grabbed the tattered old hat off the scarecrow next door and lo and behold, it turned out to be a magic hat, which could be any sort of hat the hero wanted it to be.
There were a few other plot elements, and I introduced a 'ticking clock' (Jake had to return the hat to the scarecrow by sunset or he and the hat would disappear forever) and before I knew it, I had not only an idea, but also a plot. All of this happened in about half an hour. That book became Mad Hatter's Day, published by Rigby (now under the umbrella of Cengage).
Can YOU Create a Plot in Less Than An Hour?
Yes, you can.
I've done it not only for children's books, but for many of the 70+ novels and novellas for adults that I've published under my own name and a range of pseudonyms.
By saying 'Yes, you can!' I mean that it's possible. I can't guarantee that you'll be satisfied with the plot, or that it will be the one that you'll eventually use… but I can show you how it's done! With the aid of the "One Hour Plot" recipe, you will have a plot ready to go – one with all the necessary elements in place. This works for books for adults and books for children.
The good news is that even if you're not happy with your first effort, you can repeat the process with another idea. Eventually, you'll find a plot you can work with. That sure beats sitting there staring glumly at the screen for weeks or months, not knowing what to do!
"I can't begin to tell you how much I've learned from Marg McAlister's courses and books

."
"Marg emphasizes the things you need to understand in a clear, succinct manner. She starts with the big picture, then she gives you the important details.  If you want to have a successful career as a writer, go to Marg McAlister first, and the others last.
I've recently launched a series of short, fun reads for mothers, and it's largely due to Marg's support and tutelage that I was able to do so! (Wendy Nichols, alias Older Mummy, main writer at www.mummiesanonymous.com)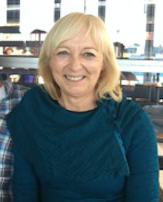 Work With Your Strengths
The key to being able to plot easily and quickly is to work with your strengths. That means you should sit down and think about the kind of writer you are.
How do you get ideas?

How do you process ideas?

Are you the kind of writer that works best from a 'mind map' or from a detailed outline?
You have to understand your own personality and your optimum way of working. If you try to plot your book according to some arbitrary set of rules that someone has imposed on you, you're probably heading for failure. What you'll get in this e-course is a method of plotting that suits YOU – a system that you'll be able to use over and over again.
But… how can I be sure that this will work for you?
All I can say is that I'm basing what I say not only on experience, but on feedback from THOUSANDS of students that I've tutored over the years. (Here's a thumbnail sketch: I've written 5 distance education courses (on writing) for major educational institutions as well as my own courses; published over seventy books for adults and 80+ for children; tutored thousands of students; published well-regarded writers' newsletters and hosted writers' websites for fifteen years, and have published books with both traditional publishers and as an Indie author on Amazon, Kobo, iBooks, Nook and other platforms worldwide. I know what sells!
How is the Course Structured?
Length of e-course 
5 weeks (Monday week 1 through to Sunday week 5)
Content of e-course:
5 Plotting modules, one delivered each week. Each module will cover a different aspect of creating characters.

Exercises in each module

to help you master the content taught

5 Assessment Tasks

– One to reinforce each week's lesson content. You may choose to send this in for critiquing or use the task analysis sheets delivered the following week to assess your own performance.
5 Analyze It! Task analysis sheets – one for each module. Use these to check your own performance and understanding for the e-course tasks or to create characters for future stories.

End-of-Course Summary Sheet

– this handy 'character cheat sheet' will be an essential tool for any story you want to write.
Content of Each Plotting Module

The Best Plotting Method for You
An overview of the plotting process, and tips on how to work with your strengths to make plotting your story easier for you.
What is a "plot"? What do you need to know before you start?
How do you get started on your plot?
Different plotting styles – why something that works brilliantly for another writer may work against you
Tips on finding your individual plotting style

Common plotting mistakes – and how to fix them! (You can save yourself hours of frustration if you know what to avoid)

How much of the plot you should have in place before you start (this may surprise you!)

The pros and cons of

complex

 plots

The pros and cons of simple plots

What readers like… what editors like… what YOU like!

Six time-savers to use when building your plot

The One-Hour Plot – how to 'force' a plot even if your brain is mush!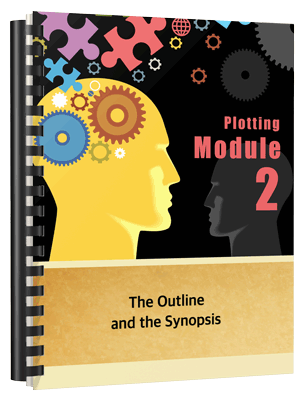 The Outline and the Synopsis
The role of the outline/synopsis: how it can save you time both now and later!
Why you need an outline or synopsis

The 'working synopsis' – why this gets a huge thumbs up

Essential tips on writing a synopsis – how to make it easy (yes, REALLY!)

What you want versus what editors and readers want

What a synopsis is NOT!

Chapter by chapter? Or scene by scene? The answer will send your productivity soaring!

Hitting the high spots – how to intrigue yourself as well as the editor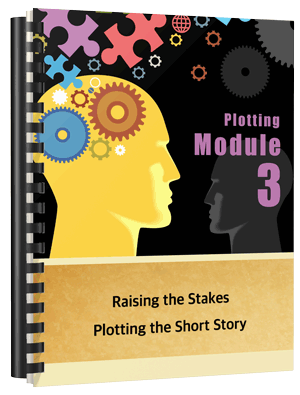 Plotting the Short Story and Raising the Stakes
Plotting the short story – some useful tips…Raising the stakes in your novel – how this makes you stand out from the crowd
How you can make a character reach out to the reader

What to do to make your characters likable and real

Why believable motivation is crucial to the success of your characterization – and to the success of your whole novel!

What comes first, motivation or actions?

How to create believable internal monologue for your characters (tips on getting inside your reader's head!)

 The essential factors for character growth and change

How to create a multi-layered character

Point of View – how to use it, and why THIS is the secret to emotional punch

How to make your characters real to YOU – and a useful trick to get to know them quickly!

The pros and cons of using a photo or magazine clipping as a 'model' for your character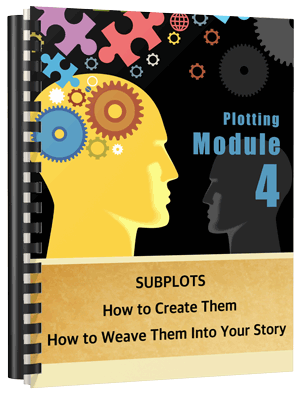 SUBPLOTS!
How to create them; how to weave them into the main plot 
What IS a subplot?

How to choose the best subplots for your story
How you can avoid ever having to worry about a 'sagging middle' in your story
The characters in your subplot – 'who' and 'why'
What to do when a subplot threatens to run away with your story
What to do if the subplot is more interesting than the main plot!
Tying up loose ends – how to resolve plot and subplots at the right time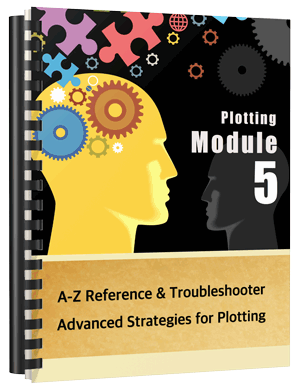 The A-Z of Plotting
AND an invaluable troubleshooter!
A super-useful A-Z reference that you can turn to for answers whenever you get stuck
Nifty professional strategies that will add zing to your plot

A must-have checklist for assessing whether your plot is in trouble

Strategies to fix a shaky beginning (OR one that's too strong)

Workable 'fixes' for problems in the middle of the story

How to fix the plot that fizzles out (you'll love these ideas)
Structural edits – how to view the overall structure of your story and understand how small changes can make a big difference
Why some plotting has to be done after the story is finished

A few last words – a roundup of the most essential tips
Looking ahead: what you've learned that will help your next book
It's very likely that you have already have a plotting problem that's been driving you crazy for quite a while.
Rest easy… by the time you finish this course, you will have enough 'killer tools' in your writer's toolbox to plot a whole series of books!
Commit to working through five modules, with a laser focus on your plot – and develop a whole new approach that will make plotting easier, now and in the future! 

As soon as you sign up for the SPOTLIGHT ON PLOTTING e-Course, you will immediately be able to download Bonuses #1 and #2 (see below). (Bonus #3, the Plotting Cheat Sheet, will be sent to you when you complete the course.) 
Bonus #1, your Pre-Plotting Questionnaire will help you understand your 'best plotting approach' before the e-Course starts.

This was originally created as a 5-week e-course, but the self-assessed version now available is despatched faster: one module and the accompanying self-analysis checklist every two days, with an email from me accompanying each one. You will have time to read each module and apply it to your own writing (or write a couple of practice scenes) before the next module arrives, but you can go through the course as slowly or as fast as you like. You will also have the chance to send in questions that I will later answer on an FAQ page.
Each module will be in the form of a PDF document, as an attachment. I use PDF format because it can be viewed on either Macs or Windows computers, and gives a high-quality result when printed.
The End-of-Course Plotting "Cheat Sheet" is sent out on the final day of the e-course. You will find this invaluable to keep at hand when you are plotting any story.
Be the Owner of a Definitive Guide To Plotting that You Can Print Out, File and Keep as a Handy Reference Forever!
You'll find that a lot of the information you absorb as you're working your way through this course will 'stick' – but what you'll really appreciate is having a practical, organized resource on plotting that you can come back to whenever you get stuck. (Because you will get stuck again – but from now on you won't worry: a few minutes of browsing will help you work out how to fix it!)
If ever you are ready to tear your hair out trying to figure out a 'fix' for a plot that just isn't working – stay calm. Make yourself a cup of coffee (or a herbal tea, or whatever floats your boat), open up your "Spotlight on Plotting" Course Modules and your handy self-analysis checklists and take a deep, calming breath. Then start reading. In no time at all, you'll understand how you can go about applying first aid to your ailing plot. THAT is worth more than gold!
How would it feel to be able to hold a plot outline in your hand after sitting down for just one hour?
How would it feel to have the tools at hand to build a plot from the ground up, with step-by-step guides to keep you pointed in the right direction?
How would it feel to understand what works for YOU, instead of what works for maybe one out of ten other writers?

It would feel fantastic, that's how it would feel! (Enough to make you want to go and sit at your computer instead of avoid it!)

However… that's just the course. Let's talk about those bonuses we have for you. Writers need all the help they can get, right? 😉
Here are our super bonuses for e-Course participants
NOTE: No matter what you write, you're sure to have some sort of relationship between your characters. Even if you're not writing romance, the guidebook below gives you invaluable insights into complex relationships between people. Even if you're not writing a mystery, you need to introduce suspense and tension to keep your reader hooked – and the Busy Writer's Tips on Writing Mystery and Crime will help with that! Finally, there's a guidebook to writing for children. Some of you will already be writing for children, and some may never have contemplated it. (Here's where I remind you of how the Harry Potter series had huge appeal for both adults and children! Never say never…!)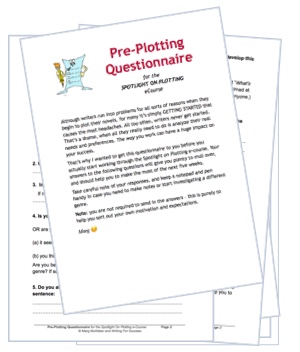 BONUS 1
The Pre-Plotting Questionnaire
What questions do you need to ask yourself to find out your unique plotting style? How can you prepare so that during the e-course, the plotting process flows? This pre-plotting questionnaire will let you do a lot of the spadework before you start. You'll be surprised at what a difference this makes!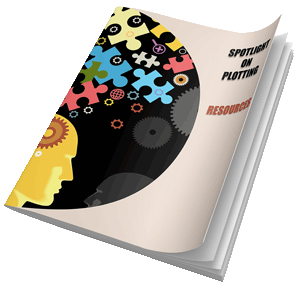 BONUS 2
Useful Resources for Plotting Your Story
A 62-page manual of great resources for writers to help you get your plot just right – website links and support articles that will get you off to a great start.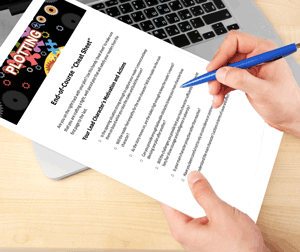 BONUS 3
End-of-Course Plotting Cheat Sheet 
An essential checklist to have by your side! As soon as the course is finished, you get this handy plotting 'cheat sheet'. You'll find that it's much, much easier to be able to measure your ideas for a plot against a set of criteria before you get in too deep! (Delivered at end of course)
MORE RESOURCES:
Course Bonus!
When you sign up for this course, you will receive a 'welcome' email with a code to get any of the Busy Writer books (including the boxed sets!) at 70% off. 
 SIGN UP NOW FOR  SPOTLIGHT ON PLOTTING

The SPOTLIGHT ON PLOTTING e-course was originally priced at $195. Sometimes, it was less, if I was running a time-limited special – or writers could sign up for both SPOTLIGHT ON CHARACTERS and SPOTLIGHT ON PLOTTING at the same time, and get a discount for the Combo course. This price included my personal feedback on the writing tasks in each module. 
This has now changed – and YOU are the winner. I've decided to spend most of my time focusing on writing and marketing my fiction, but after many hours spent creating the best courses I could envisage (tapping into decades of experience as a writer, tutor and publisher) I didn't want to let them just fade away! 
So here we have the 2022 version of SPOTLIGHT ON PLOTTING, revised to fit in with today's Indie publishing world and the host of opportunities you have these days. The process of plotting a story will use essentially the same techniques in any given year… but you have many more tools at your disposal these days.
Given the rock-bottom pricing (see below) there will be no personal feedback. Instead, I'm providing Self-Analysis checklists to test your understanding of each module and the Writing Tasks – and I strongly encourage you to do the course with a writing buddy, so you can discuss the course content and critique each other's work. ALSO… in the emails that accompany the delivery of each new module, I will be encouraging you to send in any questions that you have. I'll be addressing those in a FAQ page made available to those doing this course. 
With this course at your elbow, you will be armed with the tools to help you come up with gripping plots and edgy pacing in all your stories. Your readers will be dying to read your next book!
The price? Close to unbeatable! You get to choose what you want to pay, with a "cup of coffee" bottom line. These are uncertain times, and hundreds of thousands of people have been forced into lockdown against Covid-19, or lost their jobs, or have had to scratch out a living on a severely reduced income. A good many of those people are looking for ways to earn money while working from home… and hundreds are thinking about maybe writing a book. They're just not sure where to start… and it's a gamble to risk savings on a course.
Now… you can get the information without the risk.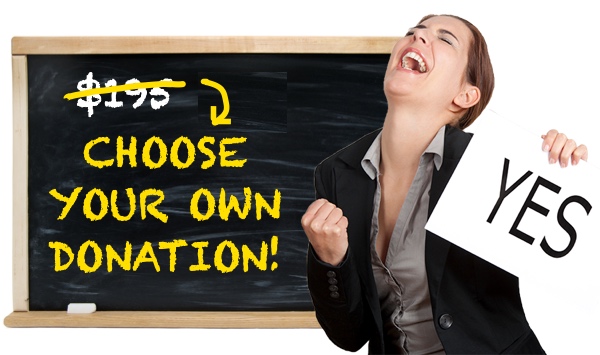 YES! I'd love to do this course. I choose to donate:
(Use PayPal or a credit card)
I wish you every success – and I look forward to hearing from you!
Cheers
Marg